City leaders call for 1.5bn funding to support national Clean Air Zone network
City leaders from across England are calling on the government and the private sector to spend £1.5bn on a 'national network' of 30 Clean Air Zones (CAZs), which could see £6.5bn of economic returns, but only if it charges polluting private cars.
UK100, who represent mayors and city leaders, says the funding would mean CAZs could be introduced in all of the places that are predicted to have illegal levels of nitrogen dioxide (NO2) by 2021 but haven't already been directed by government to implement a CAZ, such as Leicester, Bolton and Bath.
They've called on the government to spend £1bn on the enhanced Clean Air Fund, with a further £500m coming from the private sector.
UK100 asked financial consultants CEPA to undertake analysis that set out the benefits and costs of the delivery of the CAZs, which suggested that the national network could have huge economic benefits and help mitigate any negative impacts on businesses and individuals.
They the money generated would be able to support scrappage schemes and retrofitting incentives, improve public transport and see more EV charging points installed.
However, the figure of £6.5bn would only apply if all CAZs were the Class D version – which is the only CAZ that charges polluting private cars as well as buses, HGVs and vans.
According to the analysis, for every £1 invested into a Class D CAZ would see £1.70 returned. Meanwhile, either a Class A, B and C CAZ would offer a maximum return of 80p for every £1 spent.
Leeds and Birmingham are the only two cities to have their CAZ plans approved by government with neither opting for the Class D version.
Currently, no other proposed CAZs in England are Class D with city leaders including Bristol Mayor Marvin Rees saying charging drivers of private cars would disproportionately hit poorer car owners.
However, UK100 says the extra funding would help mitigate this negative impact through the improved incentives.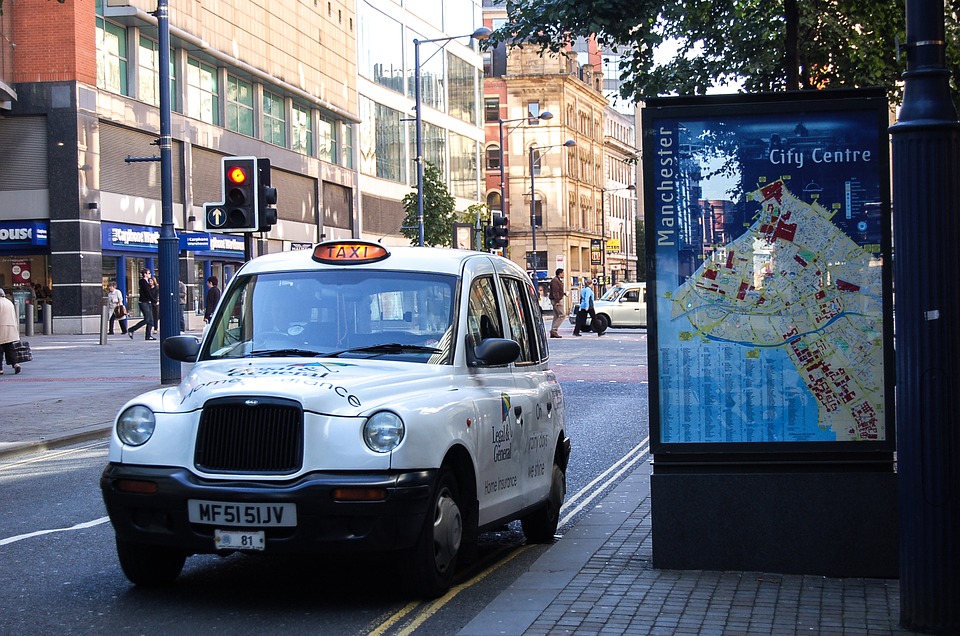 Polly Billington, Director of UK100, said: 'Cleaning up the air in our towns and cities makes sound economic sense and this study demonstrates that. It will boost the health of our communities and save the NHS money.'
The Greater Manchester Combined Authority recently rebuffed the government's request to include charging vans in their proposed Clean Air Zone due to insufficient funding, saying that it has not received the £116m in funding it asked for to help taxi drivers and other businesses upgrade their vehicles in time.
Responding to the CEPA report, Andy Burnham, Mayor of Greater Manchester, said: 'Greater Manchester is ready with our Clean Air Plan proposals to quickly tackle the huge problem of air pollution, which contributes to the equivalent of 1,200 deaths in our city-region each year.
'But government has so far failed to commit enough funding to implement what would be the largest proposed Clean Air Zone outside London, covering 500 square miles and 2.8 million people.
'We don't want businesses to pay – we want to help them switch to compliant vehicles. But we need much more support from the government to do this.'
The list of 29 local authorities which UK100 believes could make up the national network is below.
Basildon Borough Council
Bath and North East Somerset Council
Birmingham City Council
Bolton Metropolitan Borough Council
Bristol City Council
Bury Metropolitan Borough Council
Coventry City Council
Derby City Council
Fareham Borough Council
Gateshead Metropolitan Borough Council
Guildford Borough Council
Leeds City Council
Manchester City Council
Middlesbrough Borough Council
New Forest District Council
Newcastle City Council
North Tyneside Council
Nottingham City Council
Rochford District Council
Rotherham Metropolitan Borough Council
Rushmoor Borough Council
Salford City Council
Sheffield City Council
Southampton City Council
Stockport Metropolitan Borough Council
Surrey Heath Borough Council
Tameside Metropolitan Borough Council
Trafford Metropolitan Borough Council
Chancellor Sajid Javid will publish his first Spending Review on Wednesday (September 4).
Read the CEPA report here.
Photo Credit – Pixabay